This event is now closed
Pavestone Rally 2023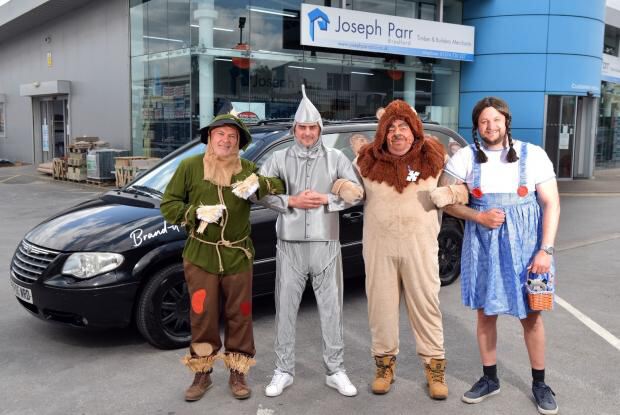 The Challenge

Pavestone (UK) Ltd have set the challenge for us to buy a road-legal car for under £500, and then hit Europe's greatest roads and cities for 4 days to Monte Carlo.
All in fancy dress, we will be completing challenges along the way, having lots of laughs and fun, all whilst raising as much money as possible for the 4 nominated charities. The Rainy Day Trust, Variety, Crash Charity and The British Heart Foundation.
Any support you can offer to the Joseph Parr Team is greatly appreciated, and we welcome donations of all denominations, however big or small!
Keep an eye on our social media channels for updates and to follow us on our epic European journey in September 2023! 
Event Update
26/7/23
Last weekend we were challenged to create a blog on our efforts up to date, 100 points were at stake for this, we are pleased to say we won!! our effort is below, 
thank you to everyone who has helped and donated up to date, its greatly appriciated
7/7/23
STOP THE PRESS, we made the front page of the local press this week, and in doing so unveiled our costumes and theme for the rally, so yes we are following the yellow brick road all the way to the South of France ..........................and back
29/6/23 We had a visit today from the local press, the article can be found HERE
As you can see its all starting to come together and with only 67 days to go its all getting serious!
We are getting the new gearbox fitted next week so you should see the car out and about in West Yorkshire over the coming weeks, 
21/6/23  Thanks to Brand-it NW in Darwen for the awesome job on the windows